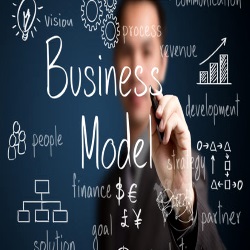 If you are trying to make money online you need a business model to do it with.
Simply put you must answer the question, "how is my business going to make money"?
Here is what Investopedia says:
Definition of 'Business Model: The plan implemented by a company to generate revenue and make a profit from operations. The model includes the components and functions of the business, as well as the revenues it generates and the expenses it incurs.
I have been guilty of losing focus over the years. Perhaps you have as well.
Why does that happen?
I can tell you in my case I subscribe to a handful of email newsletters. I also spend time at the Warrior Forum. Both of these can lead you to lose focus.
Email newsletters on how to make money online are constantly sending out new ideas, new programs, new products, and so on. We actually do the same thing to our email list.
When you go to the Warrior Forum you can be bombarded with all kinds of ways to earn money. new Warrior Special Offers come out every day and are tempting, and I know that we have bought more than our share of those.
The War Room is a private membership forum full of free reports, blueprints, videos, and so on that tell you how to make money online.
So what is your business model?
Let me give you a few examples of business models you can earn money with.
1. network marketing. This uses a direct sales business model and combines sponsoring and building a downline with product sales and purchases to make money.
2. Affiliate marketing. you really need to dig a little deeper when you look at this business model.
Are you going to sell products such as Amazon physical product? Are you going to sell digital information such as ClickBank ebooks?
Is your business model to get leads for companies such as cost per action programs? Perhaps you just want to build micro-niche websites and monetize them with Google AdSense.
you can even join two-tier affiliate programs and earn income recruiting affiliates to complete the required action for the merchant.
3. Local business marketing. A few years ago Internet marketers begin to realize what a huge potential business model this was going to be.
Provide services for local businesses that want to establish an online presence. you still need to dig a little deeper to do this.
Are you going to help them market online? Are you going to build websites for them? Are you going to help them with reputation management?
There is no end to the potential for local business marketing. Certainly there is plenty of competition, but with millions of businesses to help them you will never run out of customers.
4. Get paid to programs. you may not think of this as a business model, but you probably should.
For example, are you going to take paid surveys? you won't get rich, but you can certainly supplement your income.
5. Internet writer. Blog writing is hot right now. Copywriters make a lot of money. Writing content for marketing such as article marketing is one way to make money writing.
Earning money writing is a good service to set up a business of your own with.
These are five examples of business models. The real key to making money online is to establish a business model, and then zero in on a very specific niche within that Internet business model.
This will help you cut down on the competition and increase your chances for success. It will also allow you to focus on doing one specific thing to make money online.
If you really put your heart and soul into it, you can become an expert at doing it, and make as much money you want.