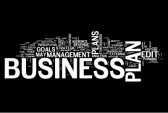 Whenever you want to launch a product, it's important to have some sort of plan or blueprint handy. If you want to go somewhere you are not familiar with, oftentimes you'd use a map to navigate your way there. It's the same thing with your Internet business. you need a 'road map' to guide your product launch to success.
So here's how to create a solid business plan for your launch:
1. Build a list first
you need your own subscriber list to offer your product to. This can be a sub-list for your product itself or your main list. Having your own subscriber list also gives you leverage with joint venture partners.
2. Research your product
Do a thorough research of your market. Does your ebook/software/book hit the 'hot buttons 'of your target market?
3. Create it
There are two choices here! Outsource your creation of your content to a freelancer if you can't create it yourself. Or write/code it yourself!
4. Write your sales letter
your sales letter will be your ordering machine! So you'd want it to be as professional as possible. Get some high ԛuality graphics and perhaps even hire a copywriter to write your sales copy.
5. Contact joint venture partners
Contact your inner circle of business network partners and other entrepreneurs in your niche and ask them to join your affiliate program. Offer solid commission rates of at least 50%. Make sure your sales letter is top notch and your product is high ԛuality, or joint venture partners won't be so enthusiastic about promoting you.