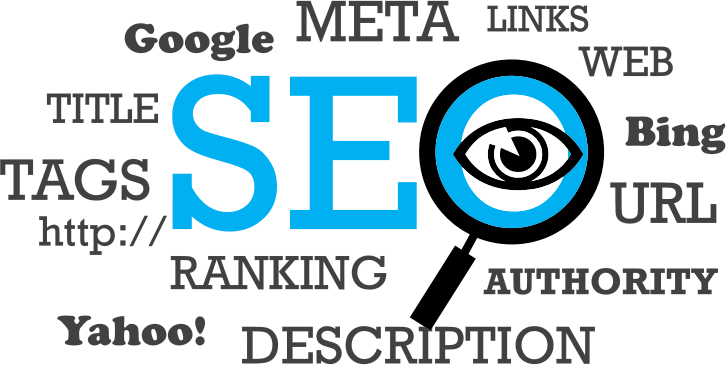 Designing a website or redesigning your current website can be such a daunting process. There are so many factors to take into consideration to ensure your site not only appeals to your customer base, but also ticks all the boxes in terms of search engine optimization, helping you push your way up the ranks to reach the top of search engine results.
Every company wants that number one spot in terms of search results. When a customer searches online for a product or service, every company wants that number one spot, or at leas the first page. The problem with this is so many companies concentrate on their SEO efforts, they completely forget about their user experience, which has a negative effect on the number of visitors they have, how long visitors stay on their site and the purchasing habits of their customers.
It is imperative when designing your website you ensure you are focusing on SEO and user friendly experiences to help increase your online visibility and improve your online sales.
The first thing to focus on is your customers. Know your target audience and work with that. you want your customers to have an enjoyable and easy experience. The aim is to get them to stay on your website longer and possibly make an online purchase. This means a professional design, easy navigate, informative descriptions and relevant high quality images.
The next important thing to bear in mind is saving your customers time and energy. Customers want to go online, search for a product or service, click a link and find exactly what they are looking for. Most people lead busy lifestyles and there is nothing more frustrating than visiting a site which states on search engines they provide a certain product or service only to find they don't. This is why search engines have become so strict. In order to ensure that your customers save time and energy you will need to tick all the SEO boxes based on the latest algorithms to achieve success.
It is imperative that you ensure that your SEO and user experienced are linked in every way. If a potential customers clicks a link for a certain product, they expect to land on that page. Ensure you check this and then double check it, this can help improve your ranking and user experience.
With your website being user and SEO friendly, you will find the two go hand in hand. With good SEO you increase your brand visibility ensuring you are visible to potential customers. This increases customer interest and helps boost your business the next level online.
Write your content to be informative and easy to read. Don't write long and drawn out blurbs. The blurb shouldn't be the same for each of your web pages. The search engines pick up on this, so ensure you write uniԛue and interesting content which can be easily scanned. This will improve your ranking, help your company be seen as an authority in the market and ensure your users have an easy and enjoyable experience when reading product descriptions and information you provide.
The font you use should be easy to read. There is nothing more frustrating that arriving on a professionally designed website that has the product you need, but you can't read the description. While fancy fonts look visually appealing, they are not practical in any way. If you want to ensure your customers visit and stay on your pages, reading the information you provide, then choose fronts which are easy to read and identify with.
The final reason is navigation. Search engines rely on your pages loading ԛuickly with easy navigation, they don't spend hours scanning a website. Pages that don't load quickly will results in the search engine moving on to the next site. The same applies with your customers, if they can't open pages ԛuickly or find what they are looking for without delay, they will just move on to one of your competitors.