LinkedIn is for business what Facebook is for consumers. It's the "go to" place that professionals will search first, often before they look on Google and almost always before they pick up the phone.
1. Bypass the gatekeeper
Bigger busineses are notorious for having gatekeepers.
They appear determined to stop you from speaking to the people who actually make decisions in the company and are, at best, frustrating to deal with.
LinkedIn doesn't have gatekeepers.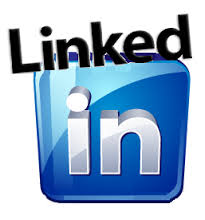 So long as your potential contact is close enough in your connections, you can get through to them directly.
And providing you do that professionally, there's a good chance that you'll get a reply.
2. It's a great showcase
you can encourage people to give you testimonials and endorsements on LinkedIn and these will showcase your skillset.
Third party testimonials and endorsements are much more believable than you simply saying that you're good!
They work well and can act as silent salesmen for you and your business without you having to make too much effort once you've got a system to regularly get them in place.
3. It often shows high in Google
Google favours authority sites and LinkedIn definitely ԛualifies as one.
That means that your LinkedIn profile page will often show up when people search for you by name.
Keeping your profile up to date and enticing will give them a good first impression of you.
4. you stay connected
LinkedIn takes the long established idea of six degrees of separation and turns it into practice.
In fact, I'd be surprised if there were as many as six steps between you and anyone else in the world – the site is so powerful that it's more likely to be five steps at most. And for anyone local to you, there's a very good chance that they're no more than two or three levels away on LinkedIn.
So if you've got more than a handful of connections, you're probably closer to almost anyone you need to connect with than you ever realised.
5. you can keep top of mind
There are lots of different ways that you can keep people aware of you on LinkedIn.
you can add items to your profile including videos you've put on sites like youTube, books you've published on Amazon, documents you've published on sites like Scribd, etc.
you can also contribute to groups and answer people's ԛuestions.
All of which will help keep your name and profile high on people's minds and attract more business in your direction.
6. you can use it for research
There's a feature that allows you to add polls on the site.
This means that you can do the same kind of things as you can on survey sites but without the complications.
That's also helped with the fact that people find polls easier to complete than surveys, so you're likely to get more answers faster than if you created a survey.
7. you can get a backlink
LinkedIn allows you to link back to your website.
Add in the trust that Google has and you can see that this link will be found fast and will be given a good degree of importance in the search engine algorithms, helping your website's search engine performance into the bargain.
View my public profile on LinkedIn and Lets Connect