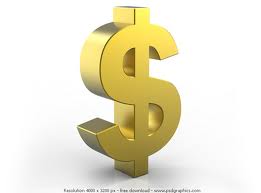 In order to get a massive result for your affiliate business, you need a special skill. Becoming an internet marketer is free but making the money is where we apply special skill and knowledge. I know you would agree with me that it's only a fool who will venture into something that will bring it no profit. As a super affiliate which I am by God's grace, I can tell you that it's not been easy pooling in the cash every week. A lot of time and resources has been sacrificed. I heard someone say you can make money free. Well, that's not true because even though you did not invest any money in that business, but your time was invested. It's no longer free because "time is money."
your Sales Page is where targeted buyers will land from any of your advertising medium. It's a great thing to get them there but keeping them and making them responsive is another great issue which must be solved. How catchy is your sales page if I may ask? Is it boring, mild, thought-provoking and hyped? If you feel it has any of the above features, then get the right answer and increase your conversion rate by 100%
Tips to Write a Sales Page Review:
1. Use a creative Hyped Title. A lot of internet marketers do not know this. Although, we cannot override the importance of hype in marketing but there is a way to go about it. Remember that your visitors already know the real stuffs, because some experts will visit your sales page if they are interested in your product. To reduce the demeaning of trust and biased exit, use a creative hype. How? Let your title have a condition attached to it. For instance "Discover how to make $2,000 doing some simple task." When someone reads that title, they will automatically be convinced that they can make money if they are willing to sacrifice their time and work at least simple tasks.
2. Use Bullets to drive your ideas. It's always vital that your Opt-in review comes as bulleted tips. Visitors want to see everything they aught to gain from your product. Don't make your sales page clumsy. Try and simplify it. Put yourself in your visitor's shoes and see how ignited you feel to read more and even purchase. But bullets and see how far you could go.
3. Allow White Spaces to Show. White attracts and people are always comfortable with white. Instead of using colored backgrounds, use white and alternate the text with blue and black. These two font colors are nice for a sales page. your title will go well in blue while your review in black and your bulleted points in lighter blue. Let the white spaces be real so as to capture the minds of visitors.
4. Put the Price of your product beneath. Buyers hate to be deceived. Instead of telling them that it's free whereas it's not, try to make the price visible. When you do this, you will give them the right to make decisions based on personal convictions. Of course, they know that information costs some money, so, don't give them the impression that it's free otherwise; they will get angry at last. Put the price and ask them to buy now before it elapses.
To your success, see you at the top!