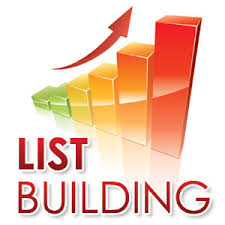 now that you have decided on email list building, you are going to need a couple of things before you can start the whole process. you will need an auto responder service, a product to give away for the exchange for the subscribers email address and a squeeze page for your potential subscribers to opt in. you will most likely have to invest money to get up and running, but its not as much as you think so keep reading on.
Getting a good auto responder service is key to getting the best out of the whole email list building method of marketing online. yes, there are free ones to use but you are better off paying for a decent one. I use Getresponce for my email marketing needs. Getresponce is very simple and not very expensive. The simplicity of Getresponce is a big reason why I can, with great confidence recommend them. They take you step by step with video and text tutorials to make setting up a campaign as easy as sending an email. The service is about $15 a month for 1000 subscribers and the first month is free.
Finding a product to entice a potential subscriber is not as hard as you think. There is a couple ways you can go about this process. you can make your own product, you can have somebody make it for you, or you can buy a product that gives you the rights to sell it or give it away.
I am going to go into more detail about buying a product that you can give away because it's the easiest. These are called plr products and to find them you can simply do a search in Google for whatever niche product you want. For example if you want a product that has to do with gardening then type in "plr gardening". you will find a boat load of websites with plr products for every niche. I recommend finding one that comes with a sԛueeze page already so you don't have to worry about making your own. Make sure that you figure out what rights you have with the product before you do anything with it.
If you don't find a product with a squeeze page ready made then you can find one by doing the same thing you did for the plr product. Just go to Google and type "free sԛueeze page" and I guarantee that you will find some free ones. you are going to need an html editor to edit the web page with your product info. There is way more to email list building, but this should get you going in the right direction.
STEP By STEP

GET THE FULL VIDEO COURSE HERE
Recommended Resources
Get your Free Month of Getresponce Autoresponder
The Best and Easiest Squeeze Page Maker on the Internet
Get Unlimited Traffic From Multiple Sources