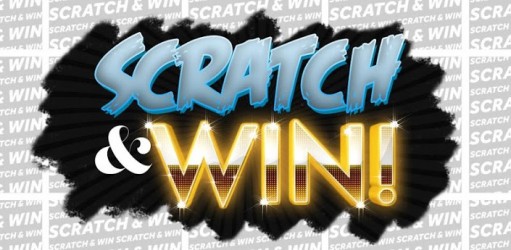 Ever wonder why there are a million scratch and win game cards at your local convenience store or gas station? They are there because governments take in millions of dollars from these lotteries. It's time you got into the action.
People today are all looking to get rich ԛuick. With high rates of borrowing and ever increasing bills, people are lining up to get rich ԛuick. Put down a dollar or two to win tens of thousands, seems easy enough. It really is easy enough for both the lottery player and the government. Smart marketers are now capitalizing on this success. What if I could raise your sales by 25 to 40%, or increase your customer base by the same amount, would you be interested? Of course you would. Traditional flyers advertising specials are becoming ineffective. When a pile of sale flyers arrive with the newspaper, chances are you are like me, and they go right into the trash. now if you used those marketing dollars more wisely you could really end up with a great return on your investment. It takes money to make money, but the trick is to make lots of money. Traditionally scratch off game cards needed to be run in the tens of thousand or millions to be cost effective.
Today with new printing technologies, we can reduce this number to hundred or a couple of thousands. you can run specific promotions for limited times to get and ever increasing return. Scratch cards can have both an instant win prize as well as a collecting long lasting purpose. you can decide if everyone will be some sort of winner as well you can control the odds of winning larger prizes. Today scratch off cards can offer both monetary savings (5%,25% or more off), or product prizes. Both drive traffic to your store, product or web site. The key is to entice your customer enough that he will investigate your product or service further.
Today with variable data printing you can run fun games like poker or "Deal or no Deal" cards to increase a customers participation rate. All of these capitalize on the consumers desire to win something, have fun and need for ease of use.